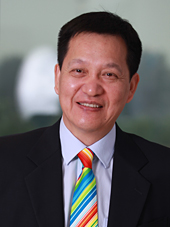 Mr. Pei Hong
Chinese Design Master
General Manager

The next decade is the rapidly expanding period for oil and gas engineering industry. We are facing a good time for development: global security situation is getting better, old oilfields are back to life, environment protection have attracted more attention, and unconventional energy is burgeoning due to technology breakthrough.

Nowadays, America and Europe-based companies are industrial dominant and Korea-based companies are known for its price advantages. However, Chinese companies do not have advantages either in management or price. That is to say, management and profession are the key elements making Chinese companies lag behind.

Fortunately, Jereh has already realized it. We are recruiting professional talents and learning advanced management experiences at home and abroad. By taking advantages of our global procurement network, equipment designing and manufacturing, and consulting and engineering strength in natural gas engineering, Jereh is confident to be a global leading oil and gas engineering company. We believe, there is no permanent enemy in the industry. Only cooperation makes win-win.

Focus on customer needs, value employee dedication, continuously improving to be the best. Jereh welcomes you all, to join our journey towards a giant in the world!